Here are some of the Office 365 Products available from Charlton Networks:
EMAIL
Adapting to your work style, Microsoft Outlook based Office 365 email provides a highly customisable and intelligent inbox, giving greater management of your business communications and scheduling. Provided via a simple subscription model, presented on a single bull and full managed by Charlton Networks. Office 365 based email delivers, a business class email, task scheduling and calendar solutions that is adaptable to your work work style, providing an intelligent inbox that can be controlled to meet all your needs. 
Key Features include:

OFFICE
Microsoft Office suite of products includes Microsoft Word, Excel, Access, Publisher, PowerPoint and Outlook. Providing a complete digital productivity solution for business users, the most popular software in use, is a central component of Office 365 and is fully supported by Charlton Networks.
Microsoft Office 365 suite of productivity and collaboration tools are available in the  following subscription and available from Charlton Networks on a monthly 30-day flexible subscription basis : 

TEAMS
Teams is the hub for team working in Office 365 that allows collaboration among colleagues, with sharing files and popular applications such as Word, Excel and PowerPoint, allowing you to connect and share data from any device simultaneously.  Create better outcomes bu sharing ideas, work together, keep information secure and get your team working smarter.
SKYPE FOR BUSINESS
Skype for business is an instant messaging and real-time communications solution that allow company colleagues and external partners to securely communicate and engage online from any location. Skype for business allows meetings to be scheduled, works on any device, allows screen sharing, built-in instant messaging, support whiteboard functionality and allows custom build accessories like HD cameras, speakerphones and other devices.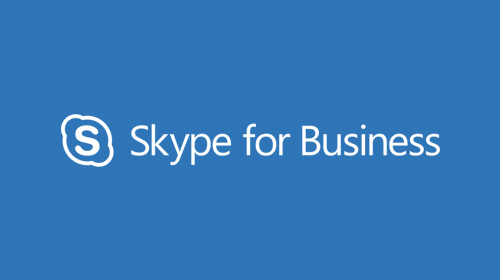 CRM365
Microsoft CRM provides an integrated, data-driven software solution that improves the interaction with your customers. Microsoft CRM helps manage and maintain customer relationships, track sales leads and opportunities, conduct marketing, understand you sales pipeline and deliver better service to your  customers. Microsoft CRM can help small and medium businesses grow, removing manual processes, reducing wasted time and improving business productivity. 
AZURE
Microsoft Azure is a Microsoft's cloud services platform, designed to help businesses build, manage and deploy applications on a massive, global network using your favourite tools and frameworks. Azure helps build private or hybrid cloud solutions, enable secure trusted and highly reliable systems.

ONEDRIVE
Microsoft OneDrive is designed to provide access to your business data across all your devices, including Apple or Android phones, laptops, tablets and computers. Your data is secure, protected and synchronised across all your devices, ensuring your information accessible and safe anywhere.