Business Phone Systems & Connectivity: The Ultimate Guide to Finding the Best Solution
Finding the best phone system for your business will help your business thrive, but with so many providers and so many solutions it can be hard to find the right one. Understanding the current range of connectivity solutions available in the UK can help you find the phone system for your business. 
We've put together the ultimate guide on business phone systems. Aimed at managers of business IT and telecoms services we'll be taking you through the following: 
what you need to consider
What are the options
How to integrate a new system
where the market and technologies are heading
how your business can take advantage of these new services.
We've also included a handy terminology guide to help you with your research. 
Changing your business telephone system
Cloud Services – Most organizations are now comfortable with the concept of cloud-based services and applications. The business benefits of cloud based systems  in terms of flexibility, built-in security and removing on-premises equipment are apparent. However, some still see it as risky to move familiar services and applications to the cloud and will need to be confident that their networks can provide the availability and quality of service required to support the transition without impacting performance or productivity.
Complexity and Choice – At the same time, complexity and choice of vendors and solutions continues to increase, leaving business professionals to puzzle over these choices. At the same time, using a strategy of multiple suppliers to lower costs can expose the organisation when things get complex or there's a problem. Businesses are looking for a proven supplier that can manage the network end-to-end and ensure problems can be resolved quickly.
Cyber-Security – Guarding against internet threats and having robust cyber-security is now also a key concern. Businesses are looking for connectivity solutions where cyber-security is 'built-in' and where cyber-security is effectively and simply provided to protect all users from threats from the public internet.
Changing Telecoms Landscape – The PSTN (Public Services Telephone Network) is constantly changing. Many will already know about the withdrawal of iSDN (Integrated Services Digital Network) and how these telephony services are moving to cloud-based solutions, such as SIP (Session Initiation Protocol), Hosted PBX or cloud-based telephony. All these new services rely on having good telecoms connectivity. You might also be interested in our guide on Cloud Telephony.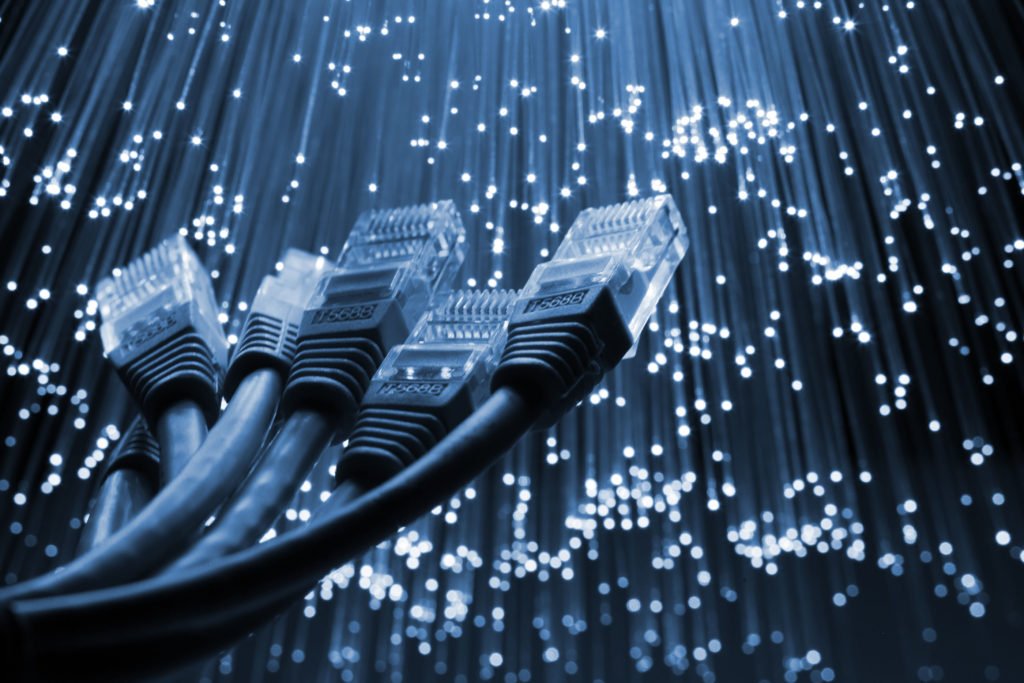 Do you need to change your phone system?
Understanding whether you need to change or upgrade your telephone system is probably one of the hardest decisions. However, knowing the benefits can help to determine whether the effort will pay off. 
Go through the following checklist:
Is your telephone system due for renewal?
Do you have multiple sites?
Do you run, or plan to run, cloud-based applications that are critical for the business?
Is your current network / access contract about to be renewed?
Do you have operational or service issues with your current suppliers?
Experienced cybersecurity issue?
Have you had a major change of personnel or premises?
Have you recently been part of, or are they about to undertake a business merger or acquisition (M&A)?
Has the local access / local exchange recently been upgraded?
If you answer yes to any of the above, it's time to consider your current telecoms connectivity and phone system solution. There are solutions now available that can take all of your business considerations into account and be implemented with minimal disruption. The important thing to think about is the longevity that solutions provide. Also note that BT will no longer provide analogue iSDN lines from 2020 so you may need to switch to cloud based telephone system.
Things to consider when addressing your connectivity needs
We know that when making a change to a new system there are lots of things to consider. Here are 8 of the most common connectivity needs that we come across and what we'd typically recommend. 
You always want to keep your staff productive
Keeping your staff productive means minimal loss. It's therefore essential to have reliable access to business applications from any Internet connected location. 
Make sure you choose a supplier who operates a core network that is resilient and reliable. Make sure your partner can provide highly available advanced WAN services (99.999%). And ask for proof that there is minimal downtime and SLAs are met.
You are concerned about business continuity
Business continuity is important for all businesses. In these situations, high availability is a must. Ask about broadband, ethernet or 4G backup to ensure any disruptions are mitigated. Consider Next Generation Firewalls (NGFW) that helps to protect organizations from productive time lost through malicious activity emanating from the public Internet. Look for the set-up to automatically switch over during a fault and remember to test it regularly.
You want IT strategy to be aligned with business strategy
There is no point having a solution that will hinder your existing business strategy. Similarly, a solution that requires a change of tact simply won't do. 
Instead, look for connectivity solutions that are configured to meet current and anticipated business needs. Particularly, ones that can be modified simply and quickly to support changing needs. For example, to service rapidly growing sales volumes. Look for a partner who helps with IT strategy and IT Roadmaps and brings together business needs and IT.
You understand the importance of customer service
 A reliable, flexible and 'always on' network is the foundation for providing a high level of customer service. This enables businesses and their staff to make best use of cloud applications. Look for a service that differentiates and guarantees bandwidth, giving you confidence that critical business applications will always work when demand becomes high.
You need a business focused service
Look for business-exclusive providers, using high capacity, low latency WAN services with uncontended high bandwidth access. This means applications perform consistently well, are fixed in a timely manner and where the needs of business users are understood. This maximizes business productivity and makes best use of staff time and resources.
You want to keep up with the latest technology
Reducing the need for future updates is always a good idea. We'd therefore recommend looking for a solution that incorporates up-to-date technology, including optional software-defined WAN (SD-WAN) that enables dynamic traffic routing. SD-WAN changes can be implemented immediately to support seasonal or temporary business requirements: for example, during a major marketing campaign.
You want visibility of performance
Being able to prove the cost effectiveness and efficiency of a business system is just common sense. When choosing a phone system supplier make sure they can offer monitoring and management portals that give customers detailed visibility of utilization, availability and inventory. Look for performance monitoring for critical business applications and systems, both cloud and on-premise. Look for real-time alerting enabling you or your selected partner to provide a great service.
You are looking for the best value for money
Value for money is probably a given. You'll want to ensure that you're not paying over the odds and find a system that has the best features. 
Look for connectivity solutions which are managed end-to-end, enabling the delivery of high availability services and applications backed up by SLAs specifying performance. Combining voice and data over a single connection means less cost, as well as consistent and high-quality services. We'd also recommend looking for solutions where you only pay only for the capacity and throughput you use to keep costs down.
Types of Telecoms Line
The following is a short-list of telecoms lines that are commonly available for business users to connect them to the internet or to connect sites together. We supply all of the following listed and if you need some help then please let us know;
Broadband ADSL2 – ADSL2 and ADSL 2+
These are the most commonly available broadband services and provide download speeds of up to 24Mb/s. They operate over the copper wires from the local BT box in the road, so they are slower and more perceptible to problems than new fibre-optic based products.
Broadband Converged
Business class broadband specifically designed for voice and data (converged services) on a single broadband connection, offering guaranteed quality of service for voice services and dynamic bandwidth for data / internet cloud services.
Broadband Voice
Also known as Assured Broadband, provides a dedicated service for voice calls and is often an alternative to iSDN and other legacy voice services. Also used for end-to-end service delivery of cloud-based business telephone systems.
EFM (Ethernet First Mile)
EFM is an internet connection that works within a short range of the local serving exchange (usually with 5km). Ethernet First Mile provides a high-speed connection over the old copper wires by combining up to 8-pairs of cable to provide speeds of up to ~300Mb/s. It's also synchronous, providing the same speed in both directions and is suitable for more demanding needs where other alternatives are not available.
FTTC (Fibre-To-The-Cabinet)
FTTC provides connectivity over fibre optic cable (from roadside cabinet to exchange) and copper cable (from roadside cabinet to customer). Fibre To The Cabinet can generally provide Internet connections of 80Mb/s download and 20Mb/s upload and is suitable for a wide range of business applications.
FPPT (Fibre-To-The-Premise)
FTTP provides a full fibre optic connection all the way from the local telephone exchange to customers premises. This allows for higher connection speeds, typically 300Mb/s but higher speeds are also possible based upon the area and exact service provided. This makes FTTP suitable for almost all business solutions including VoIP phone systems, cloud applications and other high-speed applications.
Broadband Bonded ADSL
Bonded ADSL is a method of 'logically' combining a number of broadband connections to form a larger single 'virtual' connection to the Internet. There is some added complexity and cost to the process, but it does enable business users to obtain a higher speed connection than might otherwise be available (at a relatively low cost point).
Ethernet Leased Line
Ethernet leased lines provide some of the fastest and most reliable internet connections, with speeds ranging from 10Mb/s, 100Mb/s (typical), up to 1000Mb/s. Leased lines are a step-up in cost from a broadband service, but offer guaranteed service levels, uncontended and dedicated performance and are therefore most suited to sites with a higher number of business users.
Point-to-Point
 These are generally private connections linking 1-site to another. A number of technologies can be used for this purpose including Wi-Fi (from ~50Mb/s to 500Mb/s), Free-Space-Optics / Laser (typically 1000 to 10,000Mb/s) and Microwave (100 to 1000Mb/s). The different technologies having different price points and applications. Wi-Fi is typically used for low-cost applications and generally over short distances. Lasers are used for high-speed short distance applications and Microwave for long-haul and high-performance applications. Fibre-Optic direct cabled links can also be considered, such as a large campus site or where permission (wayleave) has been granted to run cables and ducting. Fibre-optic has virtually unlimited bandwidth, but typically offers 1000 to 10,000Mb/s.
MPLS Network (Multi-Protocol Label Switching
This is a service you should consider if you have several sites that need to be connected together. MPLS creates a 'closed network' that directly connects all your sites based upon the shortest path. This is great in avoiding complex lookups in a routing table, which happen when you have a lot of sites to connect. Also, because it's 'closed', then nothing by default is connected to the Internet. This allows a single Internet gateway to be created, meaning just 1-firewall and a much simpler environment to secure.
What to avoid when finding the right phone system?
To get the most from your new phone here are common things to avoid when looking for a provider.
Consumer broadband suppliers that don't generally prioritize traffic
Highly contended connections, where lots of users are trying to access
Those that don't provide SLAs
Suppliers who can't offer a range of access / connection technologies
Those that do not provide converged voice and data services
Solutions offering both voice and data access that don't offer QOS (quality of service)
Or the ability to purchase additional IP addresses
Who do not have accredited quality processes
Who do not offer a dedicated account manager
Solution Example #1 – A company with multiple sites and around 200-staff experiencing serious underlying service issues. Using 2-separate networks for voice and data and in need of help and update. The solution combined voice and data services over the same reliable, secure network from a single supplier. Thereby making cost savings and improving service levels by deploying a single converged network solution. The new design incorporated high-performance circuits and more standard FTTC for the same costs as the previous solution. In addition, backup connections were also provided, thereby improving the reliability too.
Solution Example #2 – Single site 50-user SME business work, with 1-HQ location and wanting to migrate away from ISDN. Relying heavily on incoming telephone calls from the public for its business, a big worry was how to seamlessly migrate. Rising call and line rental costs, lack of resilience and reliability were key issues. Establishing a new cloud-based CRM that integrated to phones without changing telephone number was also a big issue for the company. The solution included handling incoming calls via a hosted telephone system, providing software integration to the cloud-based CRM and providing a highly reliable leased line and SIP Trunks to replace the legacy iSDN. The ROI (Return on investment) was achieved by lower call costs, improved flexibility and productivity of the whole solution.
How to implement business connectivity and phone systems:
Step 1: IT Strategy – Think about your IT strategy, including business and IT and where technology is going
Step 2: Solution Design – Map out the overall solution, consider all the elements of a new IT telecoms solution
Step 3: Stakeholders – Get everyone on-board, share your ideas and welcome comments and feedback
Step 4: Implementation – Think about how you are going to install and set-up. How you can avoid any outage as you migrate from the old to the new systems.
Step 5: Project Management – Have a plan and make sure you or your provider is managing it
Step 6: Provisioning – With connectivity you need to understand timescales and the complexities of provisioning, which can often take much longer than expected
Step 7: Statement of Works – Gives you a project scope and delivery documentation. So important for checking against progress and hand-over
Step 8: Handover and Training – Effective user adoption is most commonly decided by how detailed the handover and training provided. If users are to get the most out of a new system, train and continually update your staff.
Benefits to upgrading your phone system
There are many benefits to changing your existing phone and connectivity systems. We've selected the most common benefits highlighted by our own clients. 
Improved service to your customers and win more business
Improved user efficiency as a result of reduced waiting times
Enabled more flexible working and improved staff retention
Removed the need for IT support to maintain on-premises equipment
Increased the ability to respond to changing business needs
Improved visibility of network performance
Telecoms Connectivity Glossary
4G Backup
Use of the 4G mobile network to provide an independent access connection if the primary connection fails.
Availability
 The measure of the proportion of time the network is operating, usually as a percentage, as in 'five nines'.
Bandwidth
Bandwidth is the measure of data volume that can be transmitted. It is used to measure the speed of an internet connection and is typically measured in Mbps (Mega-bits per second). VoIP based phone conversations consume ~100Kilobits per second of bandwidth, actually quite a small amount.
Contention
Contention is where customers share a connection and is usually given as a ratio, for example, 5:1. Uncontended means the customer has exclusive use of the link. Note that there are many links in a network and that the capacity of the (bandwidth) link also affects performance.
Converged Networks
Converged networks use the TCP/IP internet protocol to carry a range of services, including computer data, telephone conversations, CCTV, internet access and many other services. VoIP based phone conversations must be treated with priority, especially in wide area networks, where delay and packet loss result in poor quality calls.
Ethernet
Ethernet based LANs (Local Area Networks) provide the base connectivity with a company premises and operate at 1Gb/s or 10Gb/s. They are built using network switches and a mix of VLANs (virtual local area networks) and IP routing to connect business users to shared on-site resources (like servers) or the internet resources (like web browsing or cloud applications). Common practice uses VLANs to separate VoIP based phone conversations from other applications.
Ethernet First Mile (EFM)
Ethernet First Mile (EFM) is an internet connection / line that provides high-speed ethernet connectivity to business users generally within 5km of the local exchange. The service runs over multiple copper wire and uses any number of pairs of cable (up to 8) to provide service speeds up to ~300Mb/s in both directions (synchronous). This service is suitable for VoIP based phone solutions. EFM offers faster symmetric speeds and better resilience than ADSL.
Fibre-To-The-Cabinet (FTTC)
Fibre-To-The-Cabinet (FTTC) is suitable for SME business customers and allows connectivity over fibre optic cable and copper cable to the Internet. The fibre cables runs from the local telephone exchange to local road-side cabinet. Standard telephone cable then provides the final connection to the business premises. This service is suitable for VoIP based phone solutions.
Fibre-To-The-Premise (FTTP)
Fibre-To-The-Premises (FTTP) is suitable for SME business customers that allows connectivity over fibre optic cable all the way from the local telephone exchange to customers business premises. This service is suitable for VoIP based phone solutions.
Firewall
Firewalls are provide internet facing security, sitting in front of your network devices, servers, and IP phones. They provide protection at the perimeter of your network and are also terms 'gateways'. Firewalls provide filtering and blocking of unwanted data and connections, they provide visibility of your network, users, and applications being used control who can access what. VoIP based phone calls will also go via your firewall, ensuring rouge or fraudulent calls are prevented and only connected to your authorized devices / services are allows.
Five Nines
An availability of 99.999%. This is the traditional target for telecommunications connections and equates to 5.3 minutes downtime per year.
Latency
The delay on the connection. Low latency is especially important for 'real-time' applications such as voice or video.
Local Area Networks (LAN)
Local Area Networks (LAN) that connect users to the IT business services they need. A LAN exists within a building or campus, built using physical Cat5 and Cat6 cabling, Fibre-optic connections, workgroup and backbone routing and switching products and carry VoIP based traffic.
MPLS
Multiprotocol Label Switching: a routing technique that directs data from one node to the next based on short path labels rather than long network addresses, avoiding complex lookups in a routing table and speeding traffic flows.
PABX / PBX – PABX / PBX (private branch exchange)
These are multi-line business telephone systems used in a single business office or across a distributed business environment. PABX / PBX is a traditional term from the days older analogue and digital phone systems, but the term can be applied to both on-premise and hosted telephone systems used by small and medium sized business today.
PCI
Payment Card Industry Data Security Standard (PCI DSS): a security standard for organisations that handle credit cards payments (see PCI Standards website for more information).
Quality of Service (QOS)
A measure of network performance that reflects the quality and reliability of a connection. QoS data traffic policies guarantees certain amounts of bandwidth are reserved for specific applications and can be very effective where VoIP services must compete with general internet browsing and downloads. Four classes of QoS: Real Time (voice), Video, Enhanced, Default.
Resilience
The ability of a connection to work even in the presence of faults. This can be achieved through a variety of measures such as diverse routing and having backup access solutions such as 4G.
Router
Hardware or software that connects two or more networks. Functions as sorter and interpreter by looking at addresses and passing bits of information to proper destinations. Software routers are sometimes referred to as gateways. A switching/routing system that receives information packets and routes them according to pre-established protocols or the header information in the packets.
SD-WAN Software-Defined Wide Area Network
A technology that centralises network control and enables customers to manage traffic, by application, over private and public networks to improve application performance.
SLA Service Level Agreement
A contract between a service provider and its customers that specifies targets for service performance. SLA quantifies the level of service to be expected by defining what a service provider is going to provide. The definition varies at business, application or network level.
Session Initiation Protocol (SIP) – SIP is an internet communications protocol used for the set-up, maintenance and closing of real-time voice communications. SIP is at the heart of VoIP, video and messaging applications and controls voice calls over a range of applications and platforms. SIP messages can be encrypted and secured and the SIP protocol can be prioritized to enable quality of service (QoS).
UC or UCC Unified Communications and Collaboration
Applications that allow voice, video and messaging in real time. UCaaS UC/UCC supplied 'as a service' through hosted cloud-based applications.
Virtual Local Area Network / VLAN
A Virtual LAN is a configuration used to communicate amongst devices as if all devices were attached to the same 'wire' when in fact they are physically connected to different devices or LAN segments. Charlton Networks provide VLAN technology that helps segregate and control communications in an IP network.
Voice Over Internet Protocol (VOIP)
VOIP enable voice communications over the internet / company network and has enabled the convergence of communications on to a single IP network. Charlton Networks provide VoIP solutions that provide high-quality business communications.
Wrapping Up.
Implementing a new phone system into your businesses has a multitude of benefits. Many of our clients have reported improved speed, up-time and staff efficiency while managers are boasting an improved network performance. The secret to a successful system upgrade is finding the right solution and right supplier.
If you can find a provider that is going to assess your business; the operational aspects as well as long term strategy, then you should be able to find a solution that is going to serve you long into the future with minimal disruption.   If you follow the above guide to understand what to consider. Alternatively you can contact us anytime to discuss your requirements.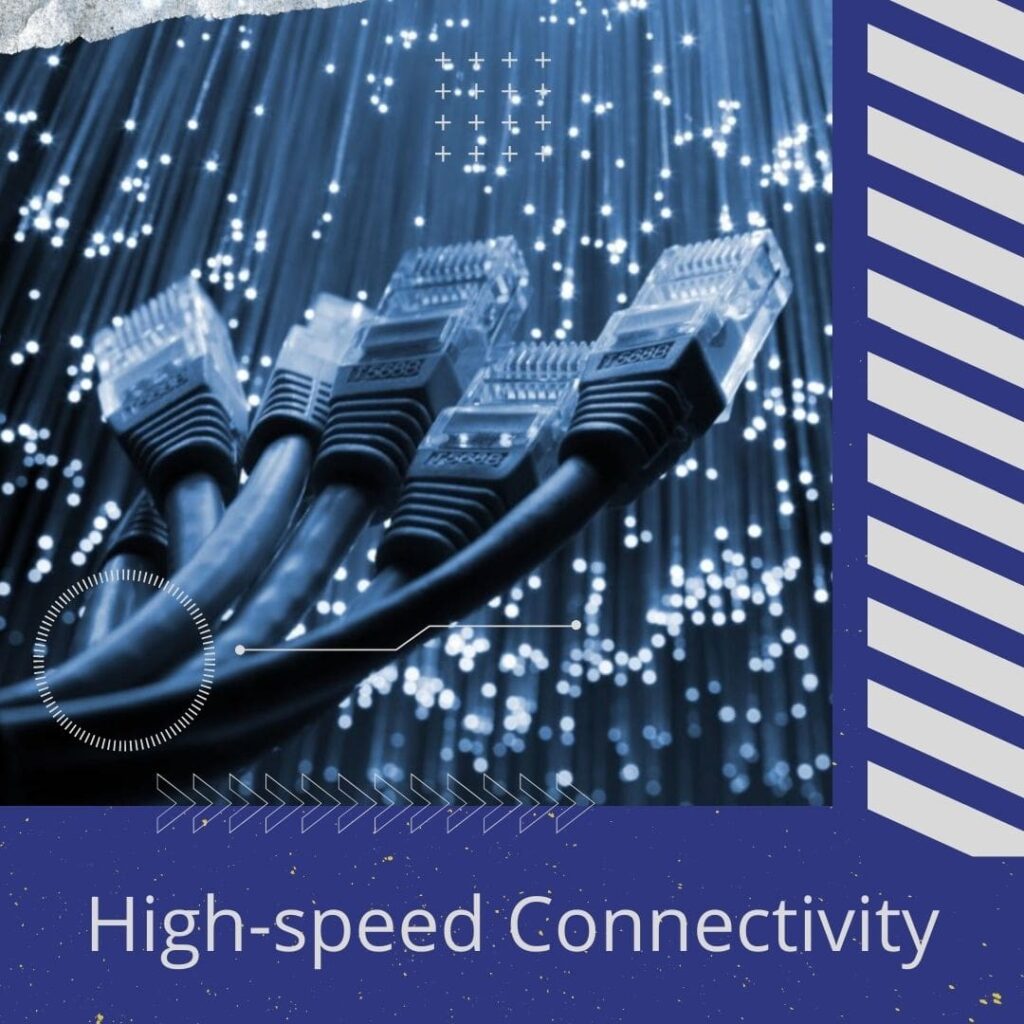 Our family of high-speed IP connectivity services give your business direct access the UKs leading next-generation national network and the wider Internet. 
SME businesses need ever-increasing bandwidth to allowing them to take full advantage of everything cloud-based services have to offer. Whatever your connectivity needs we have a solution to fit.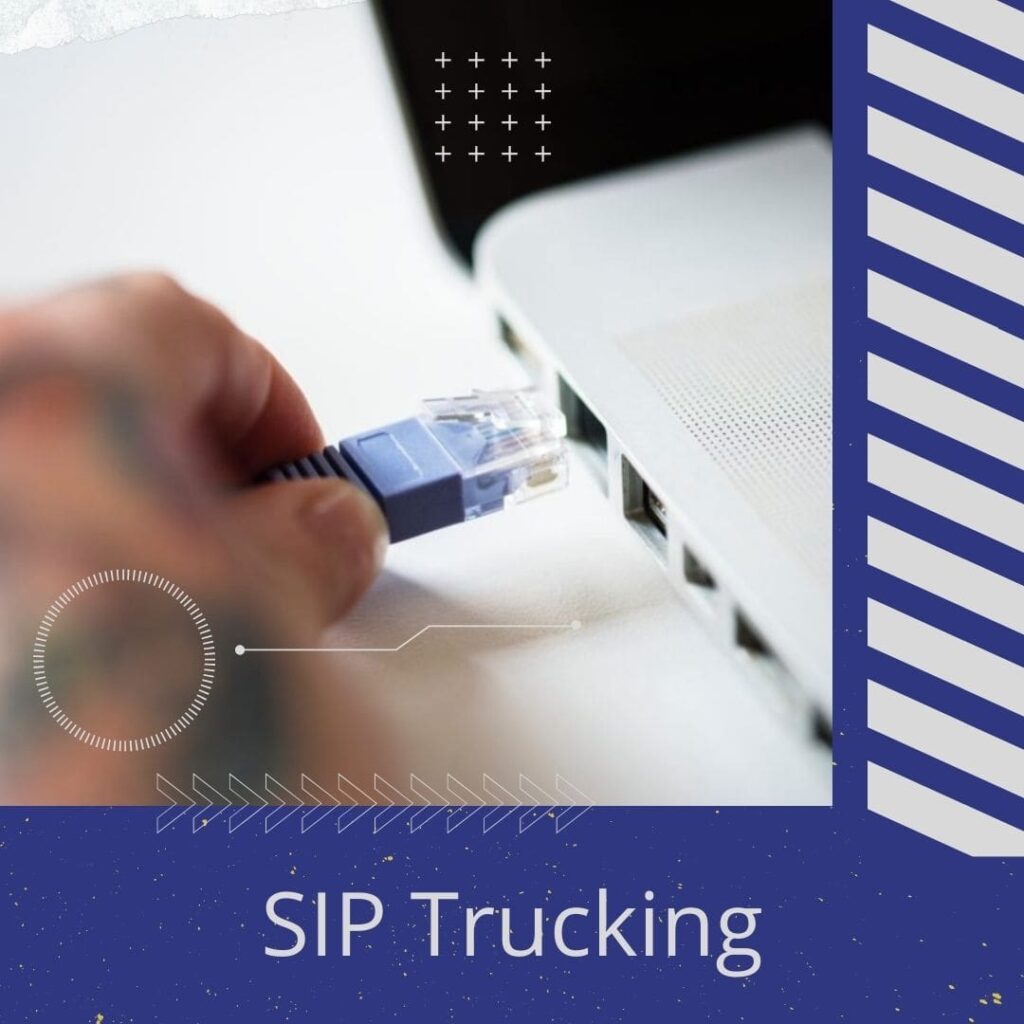 SIP (session initiated protocol) is a ready-made replacement for ISDN, connecting a business's PBX to the national telephone network via high-speed connectivity. SIP is a reliable, flexible, more scalable and cheaper than legacy ISDN which it replaces.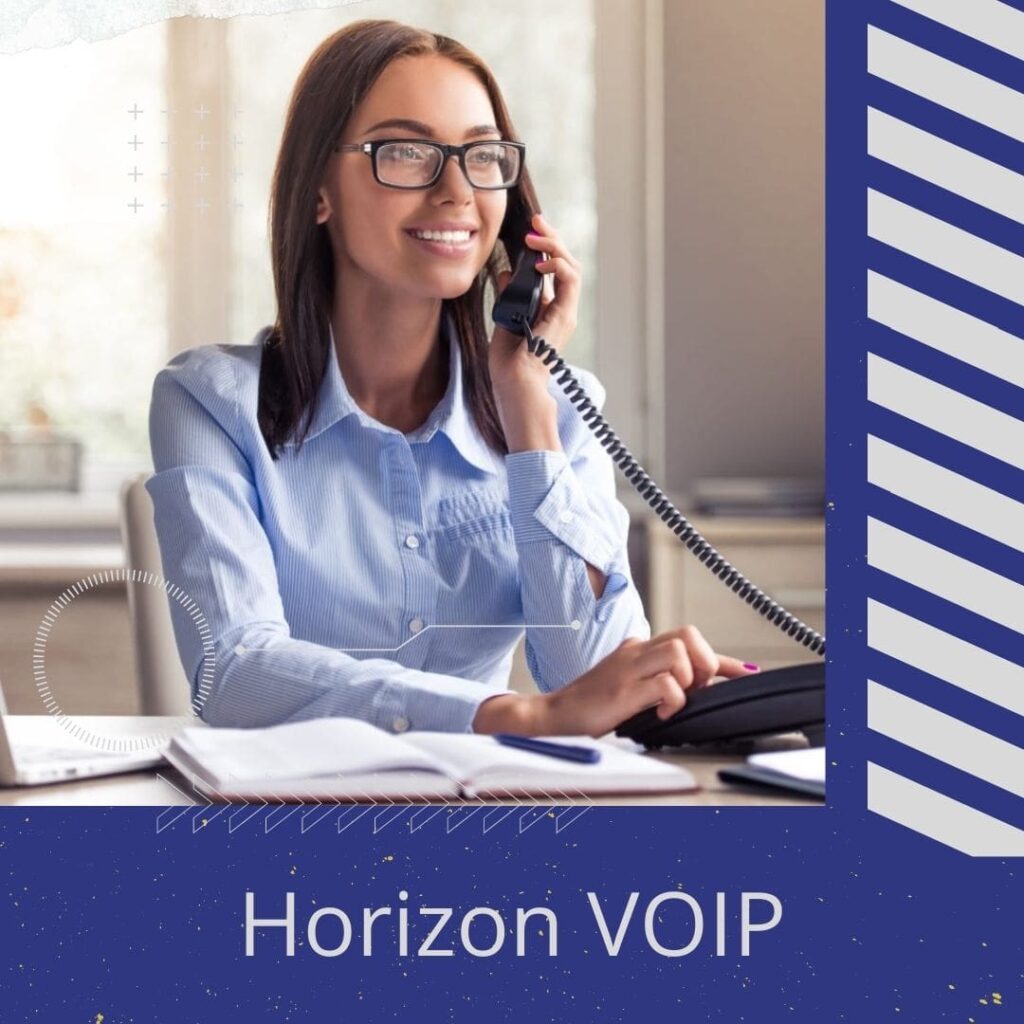 Horizon is a complete communications solution for your business, providing an extensive range of fixed and mobile telephony capabilities via an easy-to-use web portal.
We provide hands on management and assistance with the Horizon solution, which offers several commercial and technical features including
Discover how we can help. Contact us today!